$ 10.00
$ 0.00
Hard Red Spring Wheat Flour
Locally sourced and milled right here in Missoula, Montana by Grist Milling and Bakery. Milled from 100% organic grain.
Contents: stoneground Montana hard red spring wheat
2000 grams
Customer Reviews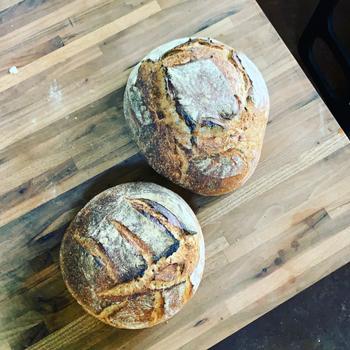 16 June 2020
Love this blend!
I used this for my first ever sourdough loaf, and it was terrific. The flavor was delicious, and it made for a hearty loaf.
Sarah P.

United States
11 June 2020
Yummy!
Yummy! I joined the sourdough class at the end of May and have been baking bread with this flour ever since! I'm just sad I'm down to my last bag. Delish! Very convenient to have the right ratios premixed.
Keri C.

United States