$ 12.00
$ 0.00
Heel Balm
This hydrating heel balm will bring your feet back to life in no time.  And don't stop there, this stuff is also great for elbows, knees, knuckles, and any rough patch of skin. 
Apply balm directly to dry and cracked heels, calluses, or rough patch of skin.

For best results: Apply to clean feet before bedtime. Wear socks after applying balm to promote further hydration.
Store in a cool dry place protected from direct sunlight.
1oz
Honey Lemon scent
Ingredients: Butyrospermum parkii (Shea) Butter, Beeswax, Prunus amygdalus (Sweet Almond) Oil, Vitis vinifera (Grapeseed) Oil, Citrus limonum (Lemon) Oil
Customer Reviews
01 April 2022
Heel helper!!
The heel balm not only smells amazing, but it does a fantastic job softening rough heels! As someone who is barefoot often, I appreciate how this balm makes my feet feel and look. Best when I put it on and then wear socks to bed!
16 March 2022
LOVE THIS STUFF!
Heel balm is awesome! I noticed a difference on the first night, and I didn't wear the socks to bed. I have tried lots of things and this is the best I have tried. I will definitely be purchasing again. Thanks Dig!
Michelle M.

United States
01 March 2022
Heel Balm
I'm on my second tube! Great product! Makes me feel good and maybe a little spoiled. One teeny, tiny way to take care of yourself and look toward the light of summer in sandals!
Barbara C.

United States
03 February 2022
Amazing!
This stuff is amazing! I noticed a difference after the first use and it smells amazing too!
ashley s.

United States
27 November 2021
Put this in your cart STAT!
Not kidding even a tiny bit- this heel balm is AMAZING! My feet look & feel so healthy and soft and wonderful!
Lynn B.

United States
30 June 2021
this stuff is fantastic!
The packaging is perfect for application. I use it at night before sleep, it's made a huge difference in my cracked heels. I will be buying again!
Tammy H.

United States
08 June 2021
Simply Amazing!
I had been using all kinds of balms at night to try to repair dry heels. But after using DIG+CO Heel Balm for 2 nights (with socks) I noticed a huge difference right away! I would say 90% heeling in just 2 applications.
Melissa T.

United States
13 May 2021
Absolutely addictive!
Wonderful scent, easy to apply, and works!
Courtney I.

United States
03 January 2021
So far, so good
I've just started using. It applies easily and I think I'm beginning to see results. I'll know more after I use for longer than 2 weeks.
Rendell H.

United States
03 January 2021
Amazing Customer Service
I had been wanting to send this as a gift to my sister after ankle surgery. It had been sold out but I messaged them & they let me know the minute it was posted. And, they mailed it that day. Talk about customer service! Not to mention the ♥️ On the card...was the 1st thing my sister mentioned & noticed. This was my first time ordering & it will not be my last! Lifetime customer! Thank you for truly caring
Karen K.

United States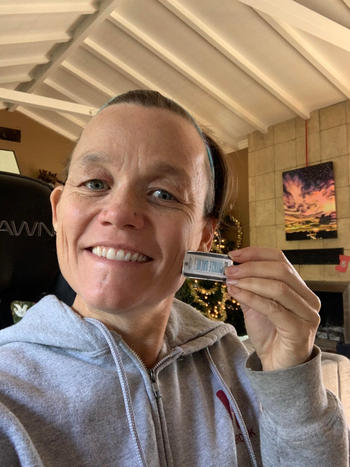 16 December 2020
Unexpected surprise!
What a treat to get some love in the mail from the wonderful Dig + Co. I love this heart-filled business.
Megan B.

United States
09 December 2020
Your feet need this
This was exactly what my heels needed! They hydrate so well!
Brittany

United States
20 September 2020
Every garden fairy needs this.
Just what my heels needed.
kristin r.

United States