$ 20.00
$ 0.00
Bread Proofing Basket
Ideal for the home baker, these rattan baskets are 8" in diameter. Optional: add a 100% cotton liner.

To give your homemade bread shape and structure, let the dough rise in a well-floured fermenting basket. In this way it retains its shape, is supplied with sufficient oxygen and makes your bread especially light and airy.
To use: Generously dust the proofing basket with flour, working flour into the crevices (rice flour or rye flour work best) and place dough in basket, seam up for final rise. Lining with a fitted cloth liner or a dish towel (also with flour worked in) works great for high hydration doughs.
If taking my bread baking course, our recipe will make two loaves so 2 baskets are advised!
Customer Reviews
17 November 2021
Waiting
I haven't had a chance to use my proofing basket yet. But will be in the coming days. It along with the liner look like they will serve me well for years to come.
Rendell H.

United States
13 September 2021
Love the proofing baskets!
Baskets and liners are the best!
Linda M.

United States
23 February 2021
Love these baskets!
These baskets are the bomb! I picked them up for the Sourdough Bread workshop and they worked amazingly. I also picked up the cloth liners, but have yet to test those out. The baskets are a life-saver to proof the dough.
Cullen C.

United States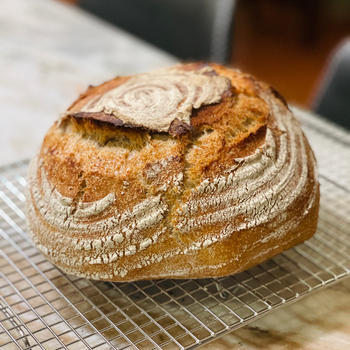 03 February 2021
I loved it so much I ended up buying another one!
Tried this proofing/shaping bowl for sourdough bread and it looked so beautiful when it baked! It was so easy to use that I ended up purchasing another for a 2nd loaf.
ANN L.

United States
09 December 2020
So helpful!
These made my loaves look beautiful and were much easier to use than a regular kitchen bowl.
Brittany

United States
17 October 2020
Loving bread making!
My order was sent very quickly. It's great to now have 2 bread baskets when making bread. I love supporting small businesses. ❤️
Samantha K.

United States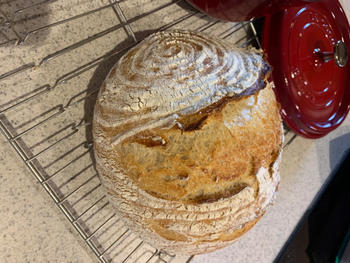 15 October 2020
The best!
Appearance isn't everything, but these baskets sure make some beautiful sourdough loaves! I feel like my baking has leveled up with these! Highly recommend.
Val R.

United States
12 October 2020
Proofing basket
I haven't used it yet but it's very well made--solid! And as always, a lovely experienced shopping at Dig & Co!
Jennifer T.

United States
10 October 2020
Proofing bowls
Love these! The perfect shape to make my sourdough bread turn out perfectly. ❤️
Trish S.

United States
24 April 2020
Proofing Basket
I'm so glad I snatched these up when I saw the link! Excellent and helps my proofing process so much.
Mia S.

United States